Cleaning is an essential task to keep your home healthy and pleasant. However, it is not always easy to perform a detailed and complete cleaning, especially in larger spaces or with many furniture and objects — that is why relying on the MRK Cleaning team can make all the difference.
Who is the MRK Cleaning team?
MRK Cleaning is a highly skilled professional cleaning team trained to provide residential and commercial cleaning services for you. The team consists of experienced and reliable professionals who work with the best products and equipment to provide a complete and effective cleaning.
The details of the amazing cleaning done by the MRK Cleaning team!
When you hire our team to clean your home or business, you can expect a detailed and thorough cleaning. We perform cleaning with the best products and equipment available on the market, ensuring an effective and safe cleaning. Additionally, we are very careful with your belongings and the environment in which you work.
5 benefits of a detailed cleaning:
1- Allergy reduction: Detailed cleaning helps remove dust, dirt and mites, reducing the risk of allergies and other respiratory problems.
2- More pleasant environment: Detailed cleaning makes the environment more pleasant, with less dust and dirt, making it more inviting and comfortable.
3- Odor reduction: Detailed cleaning helps eliminate unpleasant odors, leaving the environment fresher and smelling better.
4- Increased productivity: A clean and organized environment can increase the productivity of people who work or frequent your space.
5- Cost reduction: Detailed cleaning can help reduce long-term costs by extending the life of your furniture and equipment and preventing health problems that may lead to medical expenses.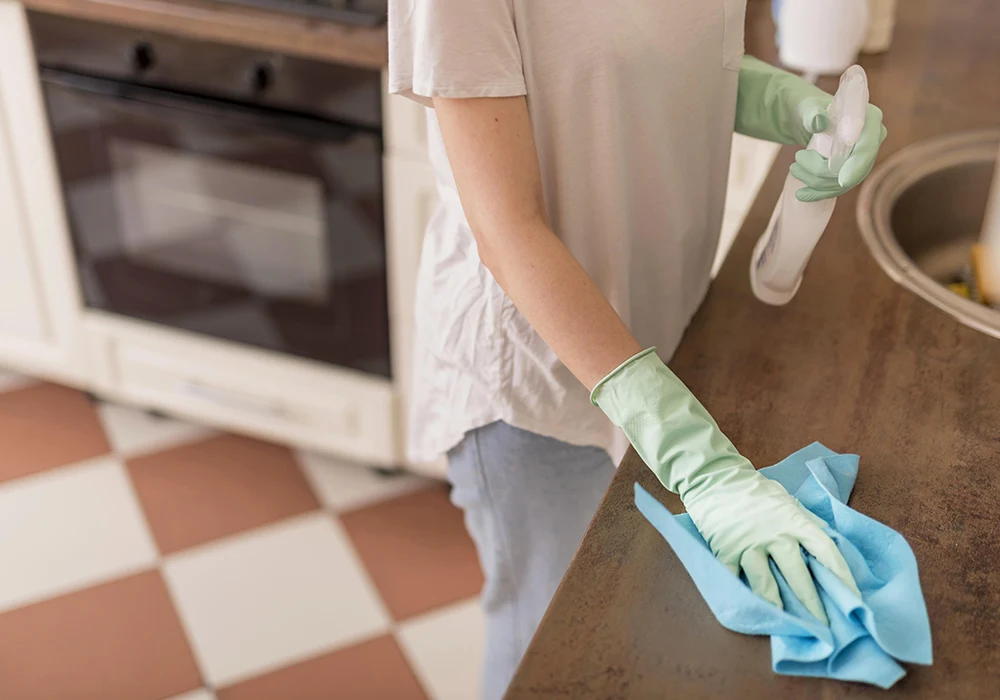 Conclusion
The cleaning services provided by MRK Cleaning are essential to maintain a healthy and safe environment, whether at home or in the workplace. By hiring our team, you can be sure that your environment will be cleaned in the best possible way, ensuring the health and safety of all involved.