Countertops are essential surfaces in kitchens, bathrooms, and other spaces of the house. That's why you need to ensure your countertop stays clean, shiny and hygienic all day. Follow these tips below to learn how to do it by yourself.
Choose the appropriate cleaning products
Granite or marble countertops: Use just neutral products, water and soft cloths. Avoid acidic or alkaline products as they can damage the stone.
Laminate countertops: A mild detergent is generally safe and effective for a well-done cleaning.
Wooden countertops: Opt for a mild soap diluted in water. To maintain shine, consider applying mineral oil occasionally.
Stainless steel countertops: Use warm water, a bit of mild soap, and a soft cloth.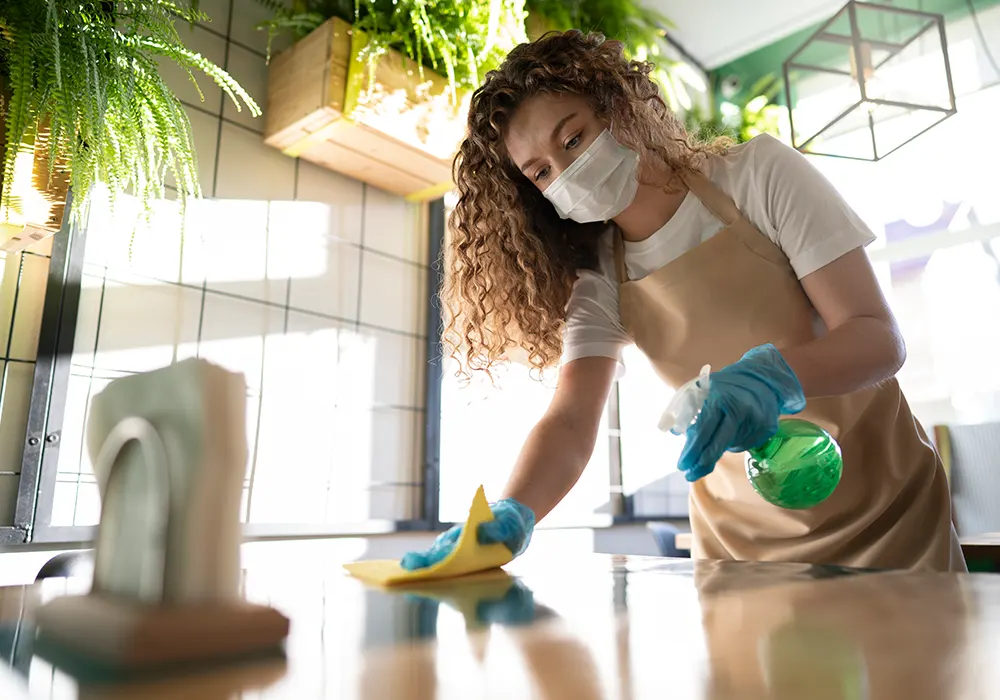 Deal Immediately with spills and stains
To prevent permanent stains, clean up spills (like wine, coffee and sauces) immediately. On stone surfaces especially, liquids can seep into the pores and cause fading. Always dry with a clean cloth to avoid watermarks.
Keep the countertop organized
Invest in organizers, containers, and holders to keep utensils, spices, or beauty products in order. This not only makes cleaning easier but also prevents the buildup of dust and dirt under items.
Regular sanitization
In addition to daily cleaning, it's essential to do a deeper sanitization periodically, especially on kitchen countertops where food is prepared.
By following these essential practices, you ensure a healthy and safe space. And don't forget, contact us for a professional cleaning.